Virtual content for teachers and students
When you're in Edinburgh for the Fringe, you're going to learn a lot — about where theatre is going, about the city that hosts this extraordinary event, about busking, about cramming as many shows into a single day as possible, and about things you aren't even aware of until you arrive. But until we can get you there safely, we want to "show" you what AHSTF and the Fringe has to offer.
Through interviews with teachers and students, Q&As, panel discussions, and more we are going to share the experience. Curious how to create an original show for the Fringe? Wondering how students have progressed in their theatrical endeavors? Just miss talking about Edinburgh? We've got you covered through AHSTF Online.
Our series has concluded!
Next Air Date -TBD
We look forward to providing more virtual content in the near future! In the meantime, check out our webinar recordings below.
---
Applying for AHSTF The Dos & Don'ts
Led by: Ed Guay, Gabby Lossia, & Michael McArdle
Originally aired: May 11, 2021
In this episode of our online series we talk with Ed Guay and Michael McArdle about how to complete a successful AHSTF application. Both speakers are retired educators who have participated in AHSTF, worked with our team on-the-ground in Scotland, and serve as two members on our Board of Advisors, who review each application.
Water (without water)
Led by: Olivia Chant Buss, Richard Hess, Heather Hutton, & Sydney Miles
Originally aired: April 13, 2021
In Water (without water), we talk with Richard Hess and some of his crew from the University of Cincinnati College-Conservatory of Music. In 2018, Richard brought a new work to the Fringe called H2O: A Play About Water. They created many water effects without using any water.
Create Locally, Perform Internationally
Led by: Scott A. Mackenzie, Herb Mahelona, Darryl Smith, & Eric Stack
Originally aired: March 16, 2021
In Create Locally, Perform Internationally, our host will talk with three creators who get to the heart of their local stories and, from those stories, make art.
Keeping it Simple
Led by: Ariel Begley, Mary Inman Begley, David Glenn, & Jeremy Duncan Pape
Originally aired: February 23, 2021
In this online session, we talk about keeping a show simple, while still making a big impact on your audience at the Edinburgh Festival Fringe. We learn how to find solutions and see things as opportunities, not obstacles.
Puppets on the Fringe
Led by: Brodrick Jones, Kerry Moran, & Jax Vadney
Originally aired: February 4, 2021
In this online session, we talk about innovations with puppetry and performing puppetry at the Edinburgh Festival Fringe.
Theatre: Alive and Online
Led by: Octavia Biggs, Lisa L. Dyer, & Ken Ferguson
Originally aired: December 17, 2020
A reflection on 2020's transformations to performing, and preparation for presenting the arts in 2021. Watch the 50-minute discussion where fellow educators discuss the challenges and opportunities of theatre: alive & online.
Creating Art Beyond the Screen
Led by: Ray Nedzel & Kaila Schwartz
Originally aired: December 2, 2020
Watch the webinar with fellow educators in the performing arts as they discuss how to keep students creating during this time - even beyond the screen!
Creating Your Own Fringe Show
Led by: Ray Nedzel & Matthew Reynolds
Originally aired: November 11, 2020
Enjoy a discussion with Fringe alumni directors, who discuss the first steps of creating an original show to perform in Edinburgh.
Thank you to all of our Online Series speakers!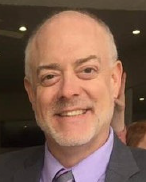 Edmond Guay retired from teaching secondary education four years ago after serving three and a half decades as a teacher of theater, speech, and English. His students were selected three times, for the 1997, 2000, and 2016 Fringe, to represent the state of Michigan with the American High School theater Festival to perform at Edinburgh. He has also been lucky enough to be named the Michigan Theater Teacher of the Year three times and was a national finalist and honorable mention recipient for the 2017 Tony Award for Excellence in Theatre Education. During his tenure at Avondale High School in Auburn Hills Michigan, Ed's theater program was named champion at the annual Michigan High School Theater Festival five times. Since his retirement, Ed has enjoyed substitute teaching, continuing to direct at the secondary level for various high schools in the area and being a member of the on-site support team for AHSTF for the past three non pandemic summers.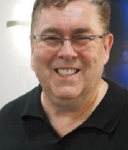 Michael McArdle has been actively involved in theatre for the majority of his life. A teacher of Theatre and English throughout his 35 year high school teaching career, he has always been fascinated in and rewarded by directing, producing and designing theatre with incredible performers and technicians at both the high school and professional levels. Theatre highlights while teaching have been many and diverse, culminating in the opportunity for his school to represent Canada three times at the Edinburgh Fringe Festival through AHSTF. A keen costume/set/props designer, Michael is also an avid theatre workshop leader who has had the pleasure of commandeering workshops from New York to Vancouver to Boston to Toronto to Stratford and Brighton England and a myriad of places in-between. Other hats include Artistic Director for Hazy Grape Theatre, Theatre New Brunswick Board of Governors member, Teacher Orientation Leader for AHSTF at the Edinburgh Fringe Festival, and Playwright and Adjudicator at various Drama Festivals. Since retiring in 2016, he has continued working on creating/producing original productions, consulting on and designing sets and props, promoting rentals of his extensive costume collection and creating original costumes/ designs for a variety of theatre companies.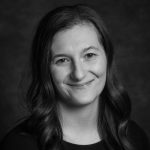 Gabby Lossia is the Director of the American High School Theatre Festival, a program currently in its 27th year of production, that showcases performing arts students at the Edinburgh Festival Fringe. Gabby has worked with the Festival since 2016, after graduating from Michigan State University with degrees in both business and theatre. In her free time, Gabby enjoys volunteering as a production stage manager for her local community theatres.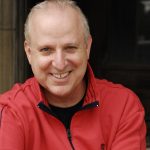 Richard Hess served as Chair of the University of Cincinnati Conservatory of Music's Acting Program for 25 years. Recent directing credits at CCM include The Curious Incident of the Dog in the Night-Time, Clybourne Park, The Earth is Flat, Middletown, The Crucible, The Laramie Project, RENT, and, as they say, countless more. An original performance piece, H2O: A Play about Water, was performed in various venues including the Cincinnati Fringe and the Edinburgh Festival Fringe.
He studied with the internationally acclaimed director Anne Bogart and members of the Saratoga International Theatre Institute in New York and Los Angeles for the past two decades. He has taught Viewpoints master classes in Beijing, China, Amsterdam, The Netherlands, Nairobi, Kenya, Tallinn and Tartu, Estonia, and across the US.
Richard was named Ernest Glover Outstanding Teacher at UC in 1999 and 2012 and was named the ACCLAIM Award Theatre Trailblazer in 2009. He is an associate member of the Society of Directors and Choreographers.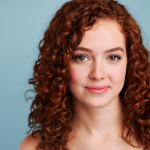 Sydney Miles is from Dallas, Texas and is a graduating senior Acting major at the University of Cincinnati College-Conservatory of Music. She made her feature film debut playing Laura Dogget in Todd Haynes', "Dark Waters" with Mark Ruffalo and Anne Hathaway. Sydney has also participated and performed in many theatre and film festivals including the Lost River Film Festival (Sonnet 53) and the Edinburgh Fringe Festival (H2O: A Play About Water).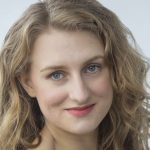 Olivia Chant Buss (she/her) is an actor, writer, director and graduating senior of the University of Cincinnati College-Conservatory of Music's BFA Acting Program. Recent stage credits include Mrs. Erlynne (Lady Windermere's Fan), #7 (The Wolves), Annie (Misery), and Ensemble (Yeast Nation, CCM Musical Theatre). Last year Olivia made her directing debut with Revolt. She said. Revolt again. at the Falcon Theatre in Newport, KY; she continues to direct projects on stage and screen. Olivia loves devised theatre and has performed original works at Edinburgh Fringe and Cincinnati Fringe. She will soon be completing her certification in the Meisner Technique with Larry Silverberg at the True Acting Institute. Olivia values collaboration, empathy, and presence as creative superpowers. She believes in experimentation, innovation, and the profound power of storytelling to question expose/expand humanity. Olivia is a member of the Equity Membership Candidacy Program (EMC) and will be moving to Chicago, July 2021.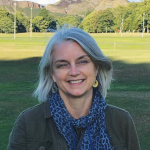 Heather Hutton has been a professional lighting designer for theater and dance for over 20 years. She has designed and rigged our main fringe venues. Her designs have been seen at Live Arts, Portland Stage Company, the Edinburgh Festival Fringe, and beyond. She has spent seven seasons as the lighting designer for the Charlottesville Ballet. Heather has also worked as a Master Electrician, Stage Manager, and teacher. She holds an MFA in lighting from Bennington College. In addition, Heather is a professional dancer, and spent five seasons with Contemporary Dance/Ft. Worth.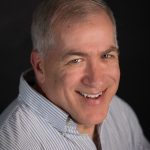 Scott A. Mackenzie Professor of Theatre at Alma College, Dr. Mackenzie earned his MFA at Michigan State University and Ph.D. from Wayne State University. He is an Associate Teacher of Fitzmaurice Voicework, whose acting credits include film, television, and theatre. Before coming to Alma College, he spent 15 years on the faculty of Westminster College in Pennsylvania serving as Professor of Theatre and Chair of the Department of Communication Studies, Theatre and Art. Directing credits include All My Sons, The Subject Was Roses, The Importance of Being Earnest, The Laramie Project, and Kiss Me, Kate. As a devisor, he has helped to create multiple show that tackle topics from Genocide on Sudan to American Poverty as well as bringing to the stage an adaptation of James Perkins's Snakes, Butterbeans and the Discovery of Electricity. While on active duty with the U.S. Army Reserve, Scott directed Bigfoot Stole My Wife, the first play produced by personnel working in Baghdad's International Zone.
44 Days is the story of the workers who faced down corporate greed and changed the labor movement forever. In 1936, Flint, Michigan was a General Motors company town and a perilous place for union organizers, yet members of the fledgling United Auto Workers Union risked their livelihoods and lives to occupy the company's most important plant in order to bring GM to the bargaining table. They faced freezing temperatures, police assaults and National Guard surveillance while holding the plant until General Motors relented and recognized the union in what has been called "the most important strike in American history."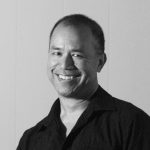 Herb Mahelona was born and raised in Honolulu, and has been an educator for nearly three decades. He resides on the island of Hawaii where he is the high school choir director at the Kamehameha Schools Hawaii Campus as well as the director of the Kamehameha Schools Alumni Chorus. He recently completed his tenth opera. His operas are based on Hawaiian themes and two of them were written entirely in the Hawaiian language, and featured at the Edinburgh Festival Fringe in 2016 and 2019 with libretto by Eric Stack. He recently completed a symphonic suite based on the Hawaiian opera The Battle of Kuamoʻo, which premiered in 2019..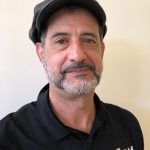 Eric Stack (she/her) is the Speech and Drama teacher at Kamehameha High School in Kea'au, Hawai'i. Besides the traditional American musical, KSH theatre focuses on creating original Hawaiian drama. Two such dramas, Hā'upu and The Battle of Kuamo'o, have represented the school at the AHSTF in Edinburgh. Presently, he and the team of creative artists at KSH are working on a new entry for a future return to Scotland.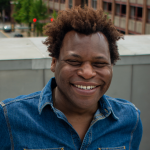 Darryl Smith (he/him/his) has been on the AHSTF-ICTF tech team several times and has built and worked in many venues in Edinburgh. He's ready to go again! Darryl has performed in dance, performance art, new, and traditional shows. Darryl is also a hub of arts information for Central Virginia. The Live Arts' Box Office Manager, with the longest tenure of any staff, Darryl is a five-star maitre d' -- he'll get you the best seats, welcome you to the Becker Bar and 3rd floor lounge, and let you know what's happening anywhere in C'ville.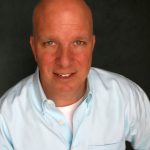 David Glenn is the Technical Director and Scenic Designer at Samford University in Birmingham, Alabama. He holds an MFA in Technical Direction from the University of Arizona, and worked for three seasons as the Technical Director at the Dallas Theater Center before moving to Samford. Mr. Glenn spent nine years as the Technical Director of the university's 2,600 seat concert hall before beginning his teaching career at the university. He is currently in his 22nd year at Samford. In 2017, he led a group of students to Edinburgh to perform The Curious Savage at the Fringe Festival.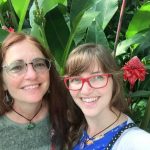 Mary Inman Begley (left) is a seasoned performer, director, poet, and playwright. She is one of the founding members of Discovery Mime and Movement Theatre and was its principal dramaturge, designer, and costumer for 35 yrs. She teaches theatre, creative writing, and speech at Vermillion High School (VHS) in South Dakota and has worked with students as a director and competitive speech coach for the last 20 years. In 2019, her VHS drama group was selected by AHSTF to participate in the Fringe Festival in Edinburgh Scotland where they performed an original play titled, "Antics."
Ariel Begley (right) is an actress, educator, circus performer and jack-of-all-trades movement professional living and working in Saint Paul, MN. She grew up performing with her family mime troupe, Discovery Movement Theatre, and developed a passion for physical theatre at a young age. She holds a BFA in acting from NIU where she studied abroad at the Moscow Art Theatre and caught the travel bug. It was the opportunity of a lifetime to collaborate with her amazing mom, Mary Begley, on Antics – VHS's original, devised, non-verbal, physical comedy show for the 2019 Edinburgh Fringe Festival.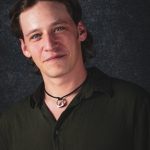 Jeremy Duncan Pape holds a BFA in acting from Philadelphia's University of the Arts and an MFA in directing from the New School for Drama. From 2006-2017 he lived and worked in NYC. In that time he was the Associate Artistic Director and Technical Director of EndTimes Productions, the Production Manager for the Amoralists, the Production Manager for Rattlestick Playwrights Theater, and the founding Artistic Director of No-Win Productions, in addition to his career as a freelance director and designer. In 2018 Jeremy came back to Charlottesville to serve as the Technical Director at Live Arts, and has served as Interim Artistic Director there since September, 2019.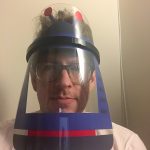 Brodrick Jones is an artist, writer, and puppeteer living in BedStuy, Brooklyn. In addition to being a veteran of the AHSTF Tech Team and the founder of the ICTF Tech Team, he also performs once in a while. His one-man show UBU FAUST made the rounds of various Fringes, including the EdFringe in 2016. He is currently trying to adapt his new show, MADAME EDGEWISE TELLS YOUR FORTUNE, to a new life via live streaming video.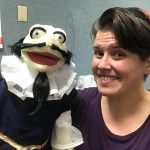 Jax Vadney is the Assistant Professor of Drama - Scenic and Lighting Design at Athens State University. Jax stumbled into the world of puppetry at age 5, when her parents gave her a Miss Piggy puppet. Ever since then, she has loved the art of telling stories through imaginative and creative creatures. Jax has been a part of 3 ICTF productions, including Whimsical Grimm with Gannon University, where she designed all of the puppets and taught her students the art of puppeteering. Jax has designed and fabricated puppets for multiple productions and special events, including Comedy of Errors (Athens State University), Standup Shakespeare (Erie's Shakespeare Summer Nights), and The Spirit of Erie (The Erie Playhouse).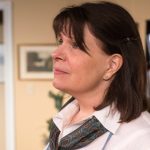 Kerry Moran designed and built all the puppets for Live Arts' production of Hand to God. She is, by profession, an architect who spends a lot of time in theaters - designing sets, costumes, props, directing, acting, producing, and dramaturg. She has been a member of the Fringe team 5 times. Designing and making the puppets for Hand to God, she says, was one of her most challenging and rewarding projects.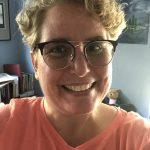 Kaila Schwartz spent eleven years as a professional actor, stage manager, singer/songwriter before becoming a teacher. Her more memorable acting jobs include playing a Star Trek Bajoran at a Paramount theme park and touring the Midwest in various children's shows. This is her 19th year as theatre director at Milpitas High School, where she has produced/directed over 30 shows ranging from contemporary dramas (The Laramie Project, Radium Girls) to classics (The Miser, A Midsummer Night's Dream) to comedies (Is He Dead?, The Cripple of Inishmaan) to musicals (Pippin, Like You Like It) to student written works. She's currently working on several writing projects of her own.
.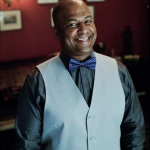 Matthew Reynolds has been an AHSTF director three times over in 2010, 2014, and 2018. During each year his students performed original shows. His success in theatre education has been recognized by many institutions, including the Tony Awards and Carnegie Mellon University, from whom he received an Honorable Mention for the Excellence in Theatre Education Award.
Having lived in a variety of communities, countries, and demographics, he has thoroughly honed his communication skills and paired them with an innate generosity toward the perspectives of others. With over 15 years as a teacher in secondary education, he's passionate about disseminating knowledge. A focus on the performing arts has tuned his ability to reach minds and change hearts through multiple avenues of learning and processing.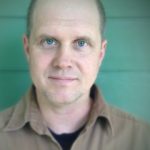 Ray Nedzel is a Producer, Actor, and Director. He has had three full length plays (and many one acts and shorts) produced in NY, LA, Baltimore and Charlottesville.
He lives in Charlottesville, VA and has produced or co-produced over 200 shows at the Edinburgh Festival Fringe - the world's largest theatre festival.